Facility Solutions Group

Facility Solutions Group (FSG) is a St. Louis-based professional engineering group that specializes in designing and retrofitting schools with lighting and heating and air conditioning systems in order to provide a better learning environment for students. FSG wanted to update their website to incorporate more images of projects. Captiva Marketing suggested implementing the Empoweren Content Management System so that the company would have more control over their site's content.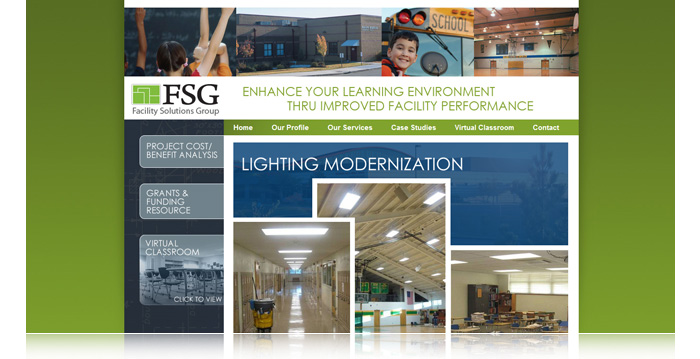 FSG especially uses the Empoweren Photo Gallery Manager to highlight past projects on their site. They now have case studies on their site featuring projects done at Bayless High School, Rockwood School District and Webster School District. The case studies include photo galleries of before and after photo of the schools to illustrate how FSG improves learning spaces.
Now the company can easily keep case studies up to date with images by uploading new images in Empoweren. FSG can keep their site updated internally and no longer needs the aid of a designer and web developer to make simple updates to their website.