OOS Digital
Optic Outdoor Signs (OOS) is one of the Midwest's premier outdoor advertising companies with close to 100 displays in seven U.S. Cities. OOS operates airport, rail, taxi and mall advertising including Large Spectacolor in New York's Times Square. OOS also manages digital displays and networks in most of its divisions.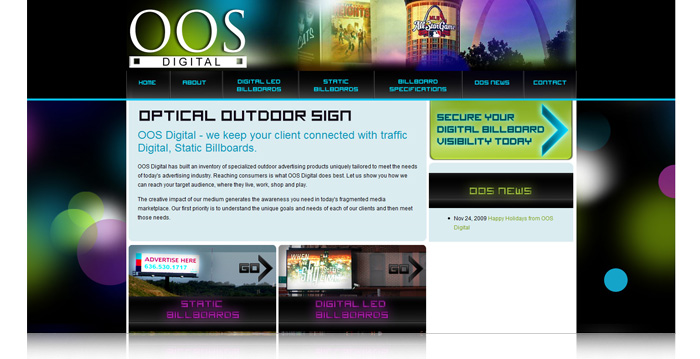 Because OOS sells ad space for static and LED billboards, they use the Empoweren Photo Gallery to display images of their available sign locations. They also use the News Manager to post newsletters and articles from the company. And OOS's HR department can keep their job postings current without engaging a designer to make these simple updates to their website.
OOS is now empowered to update their site when they add new signs without any outside assistance. This gives OOS the ability to renew their site internally as often as they want.