Signs Plus
Signs Plus is a family owned and operated company that primarily provides outdoor school and church signs. The company had outgrown its previous site. Prior to the redesign, Signs Plus's web developer decided to move on, so the company wanted a system that could be handled by their current internal marketing coordinator. As a result, Captiva Marketing suggested the Empoweren Content Manager.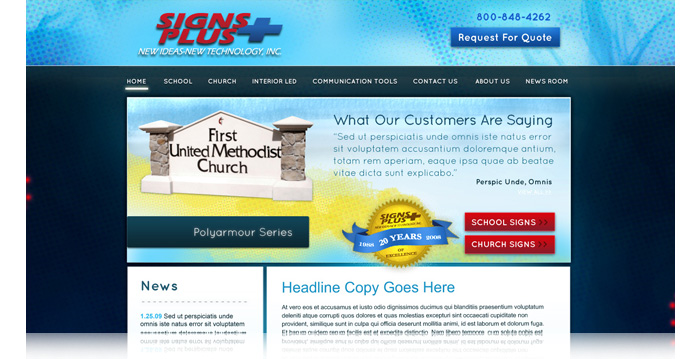 In order to showcase their work, Signs Plus employs both the Video and Photo Gallery Manager to show off new signs. Also, the site is hooked in with the Empoweren Commerce so that Signs Plus can sell around 100 products directly from their site through a secure payment gateway. Empoweren Commerce lets Signs Plus update, add, or edit products plus change pricing so that everything stays current.
Now everything can be handled internally and Signs Plus no longer needs to employ a part time web developer to make simple updates to their website.