Custom Web Design
With Empoweren, you can go beyond the standard. Empoweren is supported by a talented team of web designers, front-end developers, writers and digital marketing professionals at Captiva Marketing. Discover how our websites can elevate your brand.
Associated Couriers
Illustrate how you can go the extra mile for your clients.
Detailed maps and strong locations callouts emphasize the breadth of this courier company's reach. We make the visitor experience cohesive and familiar by re-using card componenents and iconography throughout the site.
View Site

---
Grabber School of Hair Design
Intrigue future students with full-width videos that tell your story.
An engaging, animated design featuring full-width videos draw visitors into this cosmetology school's facility. Optimized assets and large, clear callouts create a smooth user experience for a site with predominately mobile traffic.
View Site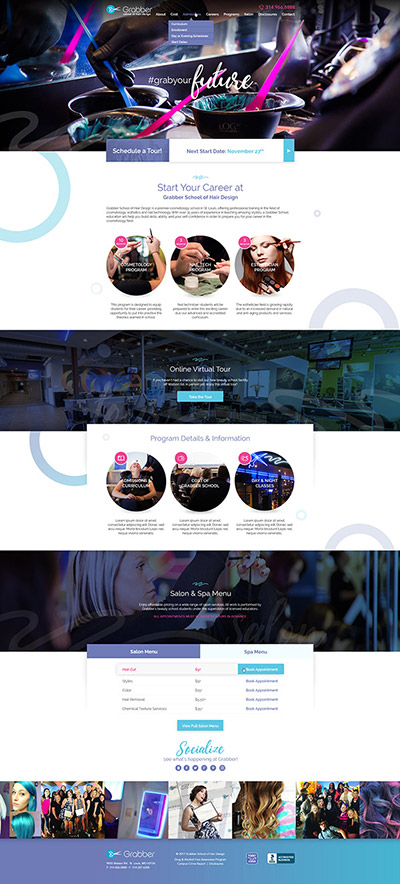 ---
Henry Kitchen & Bath
Engage homeowners with a user experience that takes them from their living room to the showroom.
Large scale images and clean white space showcase this kitchen and bath client's completed projects. Engaging callouts highlight both products and showroom locations, creating an easy path from website to in-store interaction.
View Site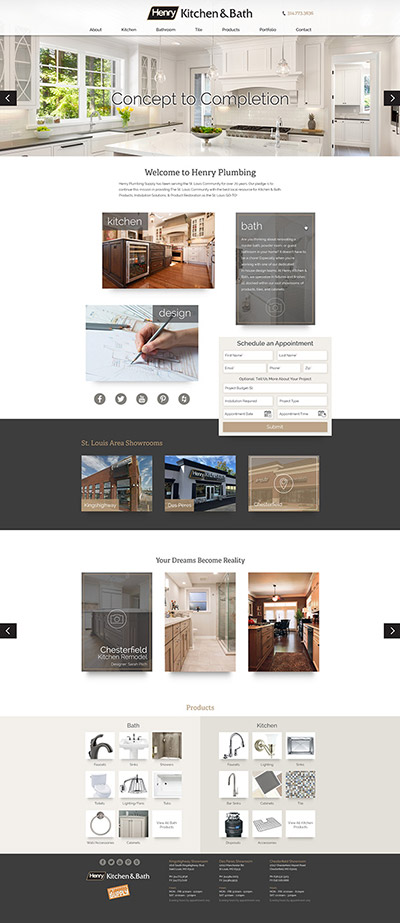 ---